Keeping a Positive Mental Attitude
DJ and I work very hard at maintaining a 'Positive Mental Attitude'. It isn't always easy, but the alternative – having a negative mental attitude – is far worse. How can you tell whether or not someone has a positive or a negative mental attitude? Listen carefully to the people you converse with. If they frequently start sentences with: "I don't…", or "I can't…", or "I don't want…" chances are they have a negative mental attitude — and, they probably aren't even aware of it. It took DJ and I many months (and, we still slip up occassionally) of carefully listening to how we expressed ourselves and unflinchingly pointing out to each other when we began sentences in this fashion. On the surface, this may seem very simplistic — but, I can assure you it is very difficult to 1) notice in oneself, and 2) change the habit!
So, how do you go about changing a negative mental attitude into a positive one? First, you must listen carefully to yourself when you speak and whenever you find yourself starting a sentence with a negative, rephrase it into a positive. e.g. If you are running late for work, you may find yourself saying, "I don't want to be late." Instead of that statement (which is negative), try saying, "I want to be on time." It's truly amazing how negative thoughts are everywhere around us. Just listen to the news, television personalities, family, and friends closely and you will begin to notice just how frequently negative statements are voiced.
Deep down I have always been a positive, upbeat, can-do kind of person. But, what I have found is that it is easier to remain positive if you are always stating things in the positive.
My recognition of the true power of having a Positive Mental Attitude came to me in a very dramatic fashion earlier this year. On August 31st, I was fortunate enough to be playing in a golf tournament with friends (actually, the founders of the John Calder Memorial Tournament) in Lynn, Massachusetts. I have played in this tournament for 8 years in a row and this was the first year that I had the pleasure and privilege of playing with my friends and tournament founders.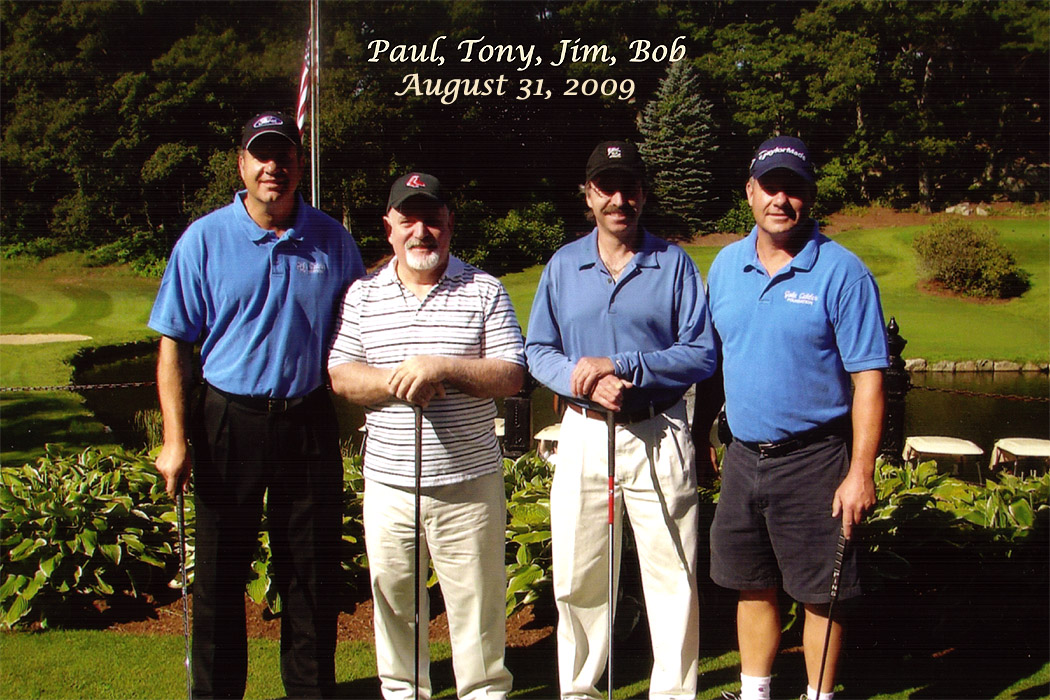 The weather was beautiful and we were starting on the 14th hole in a shotgun start for 18 holes. Our foursome determined the order we would tee off in and as it happened, I was selected to be first. As I was selecting my club from my bag, I suddenly felt a very sharp pain in my abdomen, actually it was more like on my abdomen – which after a quick moment I determined was the result of a sting from a yellow jacket that had somehow made its way into my golf shirt! Youch! My stomach began turning a bright red around the sting and it was burning incredibly. Well, we laughed and joked about it — something to the effect that if I was allergic to bee stings, I had better jump on the cart and head in to the clubhouse because no one in the foursome was going to give me mouth-to-mouth! Typical 'guys on the golf course' humor aside, I continued with my pre-shot routine and teed up my ball.
If you know me at all, then you know that I am a golf fanatic. I have been playing the sport for around 35 years and there has never been a time when I didn't thoroughly enjoy the game. And, I can honestly say this: everytime I step up to the ball on a par 3 hole, in my mind I am thinking, "In the hole." And, this time, that's exactly what happened. I shot my career first hole-in-one. 145 yards, 8-iron, ball lands 4 inches in front of the hole, checks up and drops in the cup. It was witnessed by another friend – in fact, the guy that I played golf with on my high school team – who was on the next tee box! If you've ever shot a hole-in-one, or even if you've just witnessed one, then you can appreciate the sheer thrill and excitement that results. And, it wasn't just me that felt it. My friends were all truly and as genuinely happy as I was at that moment.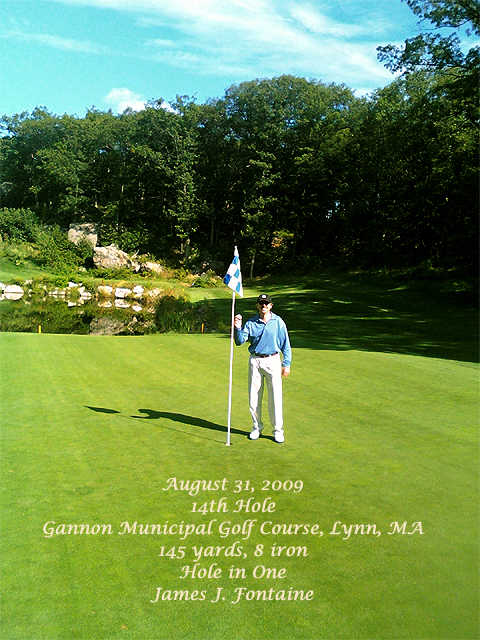 So, what does this have to do with having positive mental attitude you might ask? Well, let me say this, on the next par three hole, one of the members in our foursome made the comment, "I'll never get a hole-in-one." as he was teeing up his ball. And, in my mind, I said, "Maybe, just maybe, if you thought you could then maybe someday you will."
I will tell you this: when I teed up my ball, I was thinking "In the hole."