Monday, September 24th, 2012
Heather Henson, daughter of the creator of the highly popular Muppets, the late Jim Henson, is bringing their show-stopping performances to the upcoming "Ding" Darling Days held October 14-20 at the "Ding" Darling National Wildlife Refuge on Sanibel.
 Heather is inviting people to "come and share space with us, the same way we share our environment with the animals living around us". Their Endangered Species & Wildlife Parade will feature the Florida panther, whooping crane, and manatees.
 It is Heather's mission to bring her parade toFlorida's parks, refuges, and wildlife conservation areas because of her committed interest in wetlands and whooping crane migration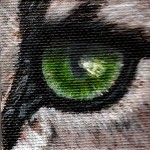 s and protection. "We do it because we love educating and love people seeing the puppets", said IBEX Puppetry company manager, Frank Ramirez.
 Eye Help Animals is helping to save the Florida Panther and the Manatee.